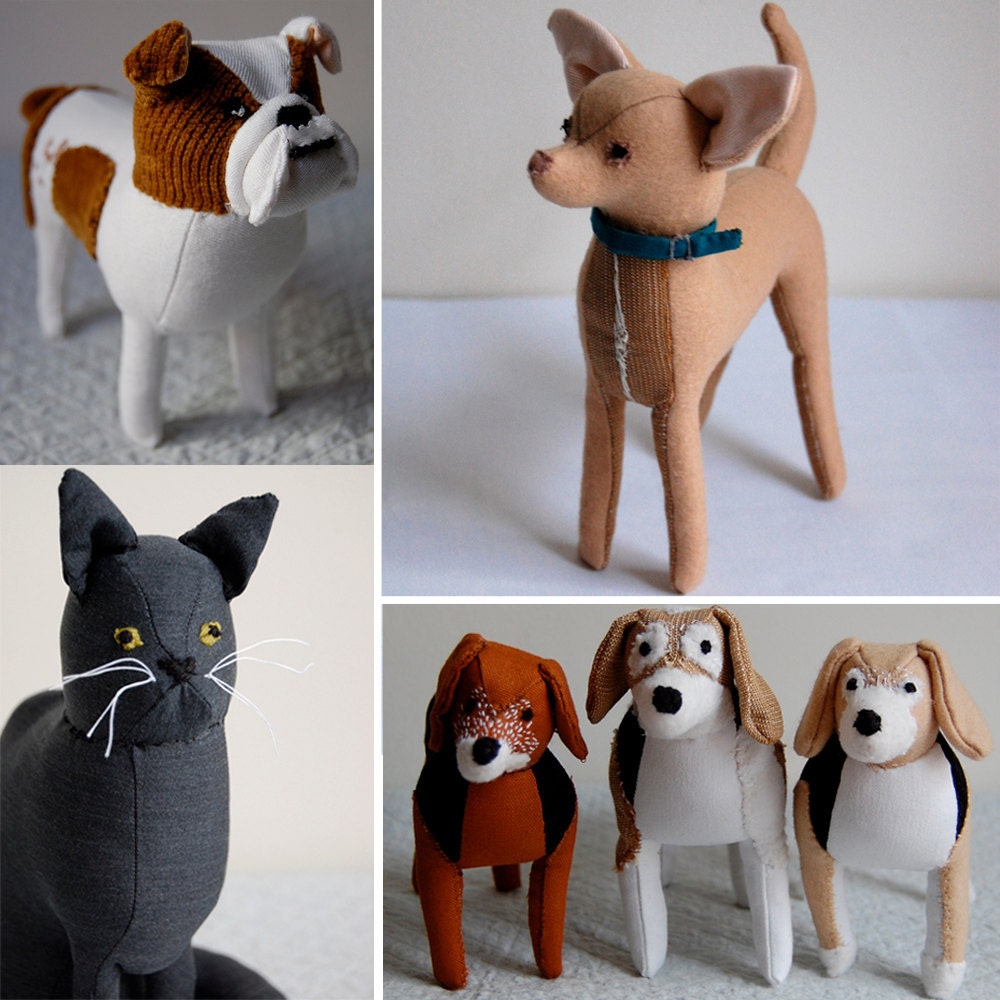 These incredible, one-of-a-kind softies would make the most awesome travel buddies. For kids (like mine) who love to cuddle stuffed friends, I can hardly imagine the joy of hugging their very own creation.
First photo from Child's Own Studio, which handcrafts dolls based on your child's drawing. Spectacular. Originally spotted on Cool Mom Picks.
Second photo from Sian Keegan's shop on Etsy, which creates made-to-order stuffed animal versions of your pet. Amazing. Check out her website too. Originally spotted on ThreeTwentyEight.